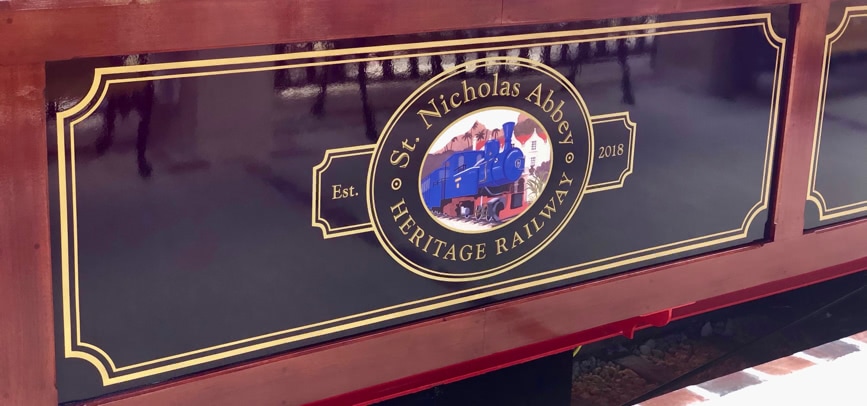 All Aboard the New Train at St Nicholas Abbey
We have mentioned before that we love visiting St Nicholas Abbey from time to time and we have written about visits to the wonderful plantation house and how much we enjoy their Moonlight Dinners.
Now, Larry Warren and his family at St Nicholas Abbey, deserve another mention for the fabulous new initiative that launched on 21st January; a new railway line and the first train to run in Barbados for 81 years.
Between 1883 and 1937, a 24-mile-long narrow-gauge railway ran from Bridgetown to Belleplaine including a particularly scenic section along the rugged east coast past Bathsheba. The route had some very steep inclines, some very tight bends and involved 98 bridges. Over the years, the railway gradually deteriorated, and the line eventually closed to passengers in 1934 before the tracks were finally lifted in 1938.
The new railway is a lot less ambitious in that it extends just under a mile, but it reportedly cost the Warrens US$4 million and will undoubtedly become a hugely successful tourist attraction for the island over the next few years.

---
We were pleased to be on board the inaugural run from the Abbey last Monday and to join in the celebrations as the Badger diesel-operated engine pulled the three carriages out of the newly-built station. A steam locomotive is currently being prepared and will be taking over from the diesel engine around 25th February.

The scenery along the route taken by the train isn't particularly dramatic but the end of the line is at the top of Cherry Tree Hill where there are stunning views of the east coast. At this point, there is a chance to take in the view as the locomotive uncouples and switches direction on the 30-tonne turntable. Passengers are invited to help push the turntable and I was pleased to play my part on the day!

---
On our return to the station there was somewhere to enjoy refreshments and, of course, there's a small shop with commemorative railway-themed gifts and commemorative bottles of rum!

The journey lasts around 45 minutes and costs Bds$60 for adults and Bds$30 for children (3-11 years). Tickets need to be bought in advance from the St Nicholas Abbey Heritage Railway website.
---