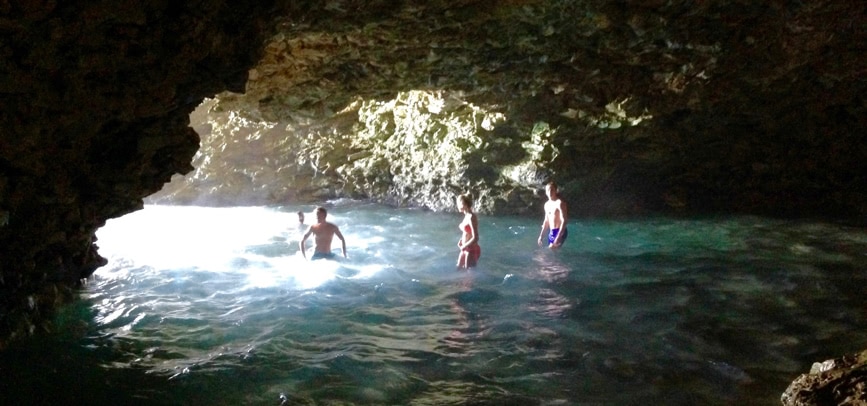 Still Waters with a View at the Animal Flower Cave
Over the years we have endeavoured to explore the island all over. The Animal Flower Cave, nestled at the very northern tip of the island, was something of a unique and memorable experience for us all, and one of the last pieces of our Barbados puzzle. The final approach to the cave is along some fairly pot-holed roads but don't be deterred. On arrival at the top of the cliffs, you will see a small cluster of craft stalls and a small bar where tickets for the cave cost BDS$ 20 for adults and BDS$ 10 for children under 12.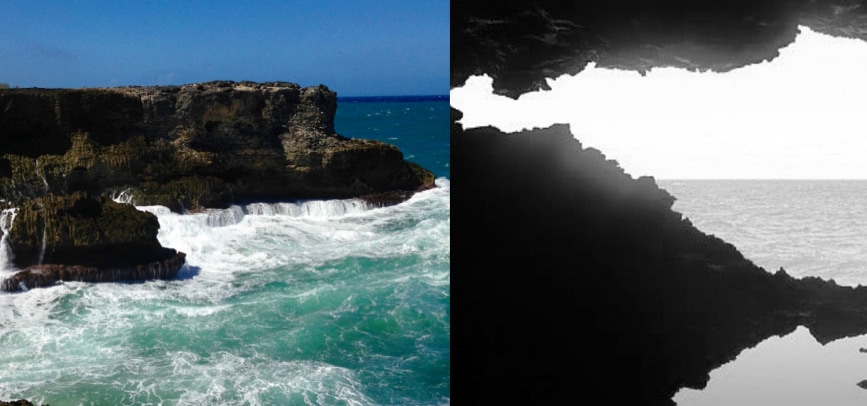 ---
When first discovered in the 1700s, sea anemones (locally named as animal flowers) filled the cave. In recent years numbers have fallen, but keep a lookout, as spotting these is a bonus. However, this was not the focus of our visit. Enjoying a dip in the perfectly still, transparent pool whilst looking out over the Atlantic was something of a unique experience for us all so remember to bring your swimwear. Shallow enough to stand in most places, it truly was a relaxing yet fascinating experience as the tour guide talked us through the cave's history. 
Naturally, the caves aren't for everyone; the 27 coral steps (apparently created in 1912) can be slightly daunting for some. If you prefer, feel free to chill out at the restaurant above the caves and admire the cliff top view whilst enjoying their famous rum punch and flying fish cutters. 
If you are lucky enough to be travelling to the island between February and April, this experience is a must. Why? Humpback whales visit the warm Caribbean waters for breeding and the calves can be seen playing in the waters just off the cliffs above the cave. We have not been lucky enough to see this as yet but it provides another reason to return!
---