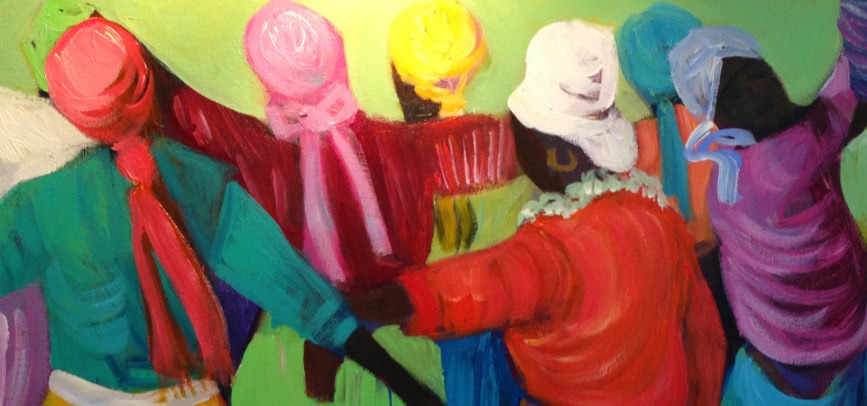 The Very Colourful Art of Vanita Comissiong
I'm writing this post on a rather dull English afternoon at the end of the summer. The evenings are starting to draw in and the inevitability of autumn makes me feel homesick for the sunshine, friendliness and colours of Barbados. Fortunately, I have Internet radio to keep me smiling (thanks Slam 101.1) and I also have a little Barbados colour on my desk thanks to Vantia Comissiong and her 'Very Vanita' branded mouse mat and note blocks.

---
You will find Very Vanita products for sale in most gift shops in Barbados. They are not difficult to miss as Vanita uses bright colours to depict local scenes with a very unique style. The Very Vanita gift range is a commercial offshoot of Vanita Comissiong's work, which she displays together with the work of 15 other local artists, at her own On the Wall Gallery at the Earthworks Pottery Complex at Edgehill Heights, St Thomas and also on the upper floor of Champers Restaurant on the south coast. 
We are lucky enough to own three original Vanita paintings, which brighten up the walls of our home in Kent. Sometimes art doesn't travel well and particularly art with such a distinctive style so we started off our mini-collection with a relatively small piece. We soon found that, for us, Vanita's work could not only make the journey back to the UK with little difficulty; it could also make us smile on even the dullest English day.
---