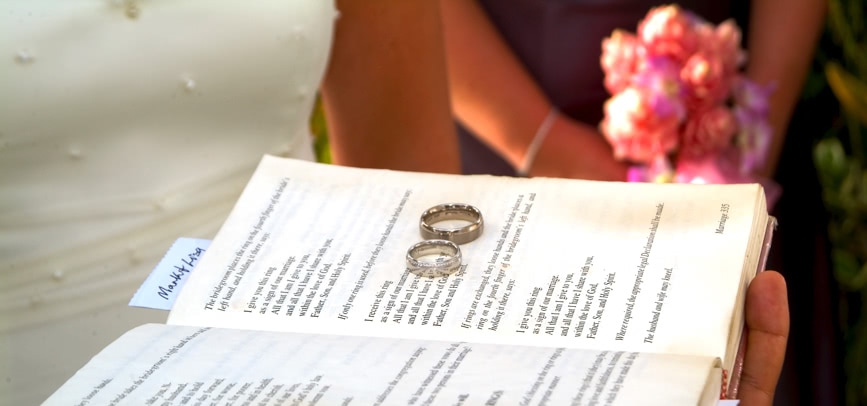 A Wedding Day in Barbados
It is a little while ago now, but we ourselves were married in Barbados. Our own ceremony was by the beach on Alleynes Bay and we celebrated afterwards with a truly memorable meal at The Cliff. Barbados is perfect location for an overseas wedding; the administrative process is straightforward, there is a very wide choice of venues, excellent caterers and, of course, one of the most stunning backdrops for photography on your special day.
We are pleased to have been involved with the organisation of a number of weddings on the island. In some cases we have simply looked after the accommodation needs of wedding guests, block booking a number of villas to accommodate the wedding party. In others we have booked some of our larger villas as wedding venues and together with local wedding planners have helped arrange the whole event.

---
We offer a number of villas which work particularly well as wedding venues. These include:
La Maison Michelle, Lancaster Ridge
We would be happy to advise on the most suitable venue for your own event and can also put you in touch with our partner for wedding planning on the island, Malissa Blackman who runs Weddings by Malissa – one of the best known and most trusted wedding planners in Barbados. Each property has a guest capacity limit and there is often an additional event fee charged equivalent to one night's rental but we will confirm costs at the time of your enquiry.

---
On a recent visit to the island we had the chance to meet up with Malissa at one of our villas, Elysium, where we were organising a wedding for one of our clients. During our site meeting, which also included the villa's local managers, Malissa's thoroughness and professionalism shone through – there is no doubt that the organisation of your special day is very safe in her hands!

If you are planning to tie the knot in Barbados, a villa-based stay can not only be relatively cost effective but can also be more flexible and more private than a hotel-organised event. Please ask us for advice as we would be happy to pass on the benefit of our own experience and help you plan your perfect wedding in Barbados.
---