Tourism and Conservation
Barbados is home to the second largest nesting population of Hawksbill turtles in the Wider Caribbean with up to 500 females nesting on the beaches every year. The turtles are much more than an important component of the biodiversity of Barbados and are an integral part of the island's attraction.
In general, the turtles live very happily alongside the island's visitors but sometimes tourism has less welcome side effects and the turtles often need a helping hand. Beachfront villas are wonderful places for us to stay but can inadvertently cause problems for nesting turtles. Beachfront lighting is a particular concern as both nesting females and hatchlings can become disorientated by artificial lights.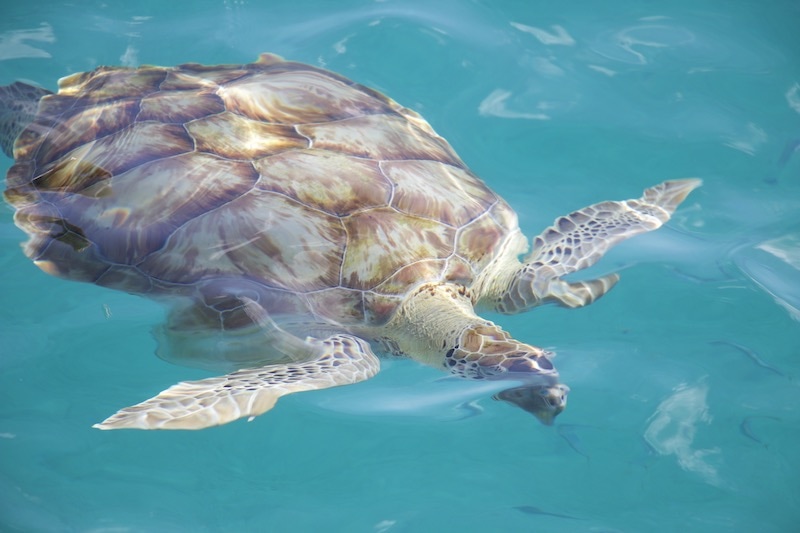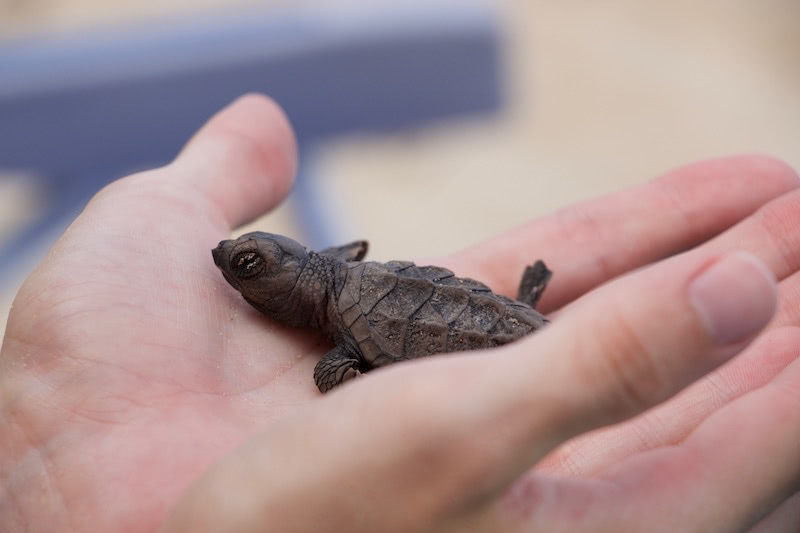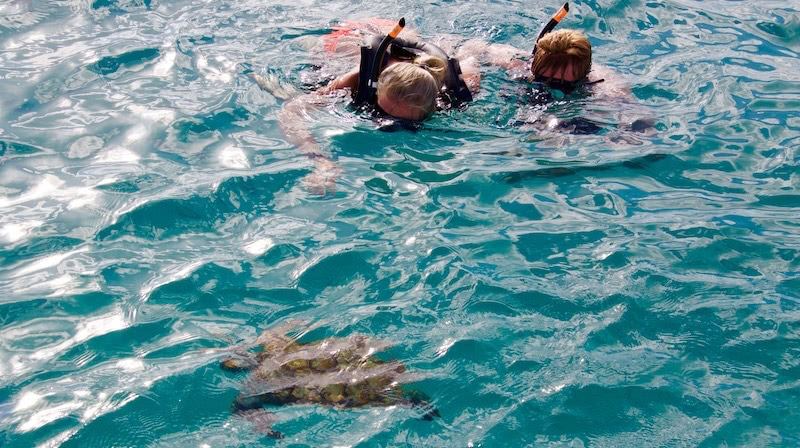 Sea Turtle Hotline
The Barbados Sea Turtle Project (BSTP) at the University of the West Indies have been involved in sea turtle conservation for over 25 years.
The BSTP's conservation work includes a 24-hour Sea Turtle Hotline and intervention to save injured or endangered animals. We love seeing the turtles when we are in Barbados and we really appreciate the hard work of the BSTP and their team of volunteers.
With your holiday travel pack we will send you further details about the BSTP and will let you know how to receive notifications of hatching release events that they organise on the island from time to time.

For further information please visit: www.barbadosseaturtles.org
Barbados Sea Turtle Project Hotline: 00 1 (246) 230-0142