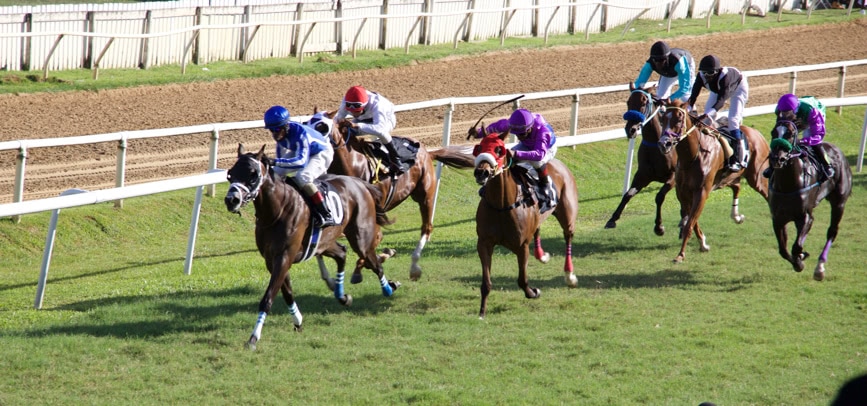 Barbados Horse Racing: Day Out at Garrison Savannah
A day at the races whilst in Barbados is probably not the most obvious choice when looking for a break from the beach. But if you fancy joining the locals for a fun and relatively inexpensive day out then this is a great option! On a recent visit to the island we decided that this was definitely worth investigating so we put a few Barbados Dollars in our pockets and headed for the Garrison Savannah racetrack in Bridgetown.

The Garrison Savannah has been home to horse racing in Barbados since 1845 and there are around 25 race meetings each year. The most prestigious meeting is the Barbados Gold Cup, which usually takes place in March.
How to get tickets for Horse Racing in Barbados?
Like most things in Barbados tickets are purchased in the old fashioned way. It seems too simple to be able to go to the box office at The Garrison a few days before but that's exactly what we did. There was no queue, it was very easy and we came out with our tickets wondering if we would be the only visitors.
This certainly isn't Ascot and you can pick up a grandstand seat at The Garrison for as little as BD$25 which is around £7. What's more, you don't have to get up at the crack of dawn and wait in an online queue for tickets!

---
What to expect from the races in Garrison Savannah?
On the Saturday afternoon we arrived and the place was buzzing and full of atmosphere. Just as in the UK, the horses were led by the trainers just in front of us to the track, the jockeys all finely dressed in the owner's colours. It was great and a little bizarre all the same time as the 30 degrees heat reminded us where we were.
We found a seat in the grandstand, grabbed a beer and studied the form! It was easy to sit in the stands near the finishing post for a great view. We soon realised that, as novices ourselves, we really had no idea which horses we should back and we had to trust to luck. As our first race approached, a choice had to be made. Fortunately you can join the fun with a bet as low as BD$2 so you don't have to jeopardise your holiday spending money! There are plenty of betting kiosks here so you will not miss a race.
A few races in, and we were yet to pick a winner but all was to change in the fourth race. Whether we tried harder to pick the right horse this time, I'm not sure but our horse came in and at pretty long odds. The best way to celebrate in Barbados is to go and grab a few more beers and, if you're hungry, there are plenty of eateries here selling local street food as well.
We had a great day at the races. It was a fantastic local experience with authentic local food and a wonderful atmosphere.
A day out at the historic Garrison Savannah need not cost a fortune and you don't have to lose a fortune either. What you will gain is a fun family day out and if you're lucky, the beers may come for free!
---