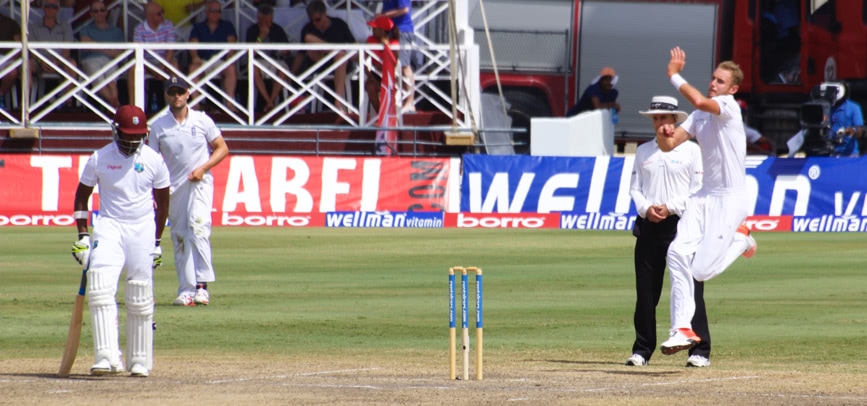 Cricket in Barbados: Enjoy the West Indies Cricket at Kensington Oval
The passion for cricket across Barbados is incredibly strong and everyone has an opinion about the game. Cricket is so ingrained in the island's culture that cricketing legends are immortalised with statues and there are several traffic roundabouts named after local heroes including Sir Garfield Sobers.
West Indies Cricket
Back in the 1970s and 1980s, the Windies cricket team was a force to be reckoned with. As a young lad, I remember a visit to Lord's in 1988 and coming away rather dejected as a result of Barbadian Malcolm Marshall's destructive bowling. Not a great day for a young England supporter as Marshall's 6 for 32 limited the home side's first innings total to just 165!
But Marshall and Sir Garry aren't the only local cricketing legends in Barbados. Gordon Greenidge, Desmond Haynes and Joel Garner all hailed from the island and the three Ws: Walcott, Worrell and Weekes are immortalised at the 3Ws Oval on the Cave Hill campus of the University of the West Indies and also have a stand in their name at the Kensington Oval ground in Bridgetown.

---
Kensington Oval Tour
A visit to the Kensington Oval when in Barbados is well worthwhile for all cricket enthusiasts, whether to watch the England test team in action (as I was lucky enough to do in May 2015) or to watch a one-day CPL T20 match.
The Caribbean Premier League possibly lacks the commercial support of its Indian counterpart but it is becoming an established part of the local cricketing calendar each June and July. The Barbados Tridents are a strong side and you are likely to be celebrating victory with the locals after some big hitting by international cricket stars.
Cricket Legends of Barbados Museum in Bridgetown
Cricket is everywhere in Barbados from the Cricket Legends of Barbados Museum in Bridgetown to the shop of the same name at the airport, to the village pitches dotted across the island and to the games of beach cricket which take place every day.
You may bump into the odd cricketer on the beach too. My visit this summer was made complete by bumping into a certain Brian Lara on the beach at Alleynes Bay. I do love cricket!
---