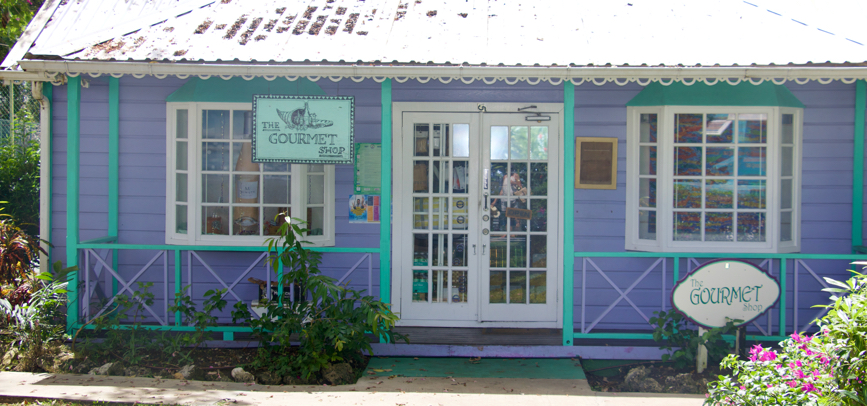 Gourmet Food in the Heart of Holetown
The Chattel Village in Holetown is an attractive and popular area of town with a collection of boutique shops specialising in a variety of products, from souvenir essentials to jewellery and even Cuban cigars. At the centre lies Cafe Bar Carizma which is a popular spot for breakfast or a morning coffee and just behind lies one of our favourite places in Barbados, The Gourmet Shop.

---
The Gourmet Shop in Holetown, Barbados
Established in 1991, The Gourmet Shop is a foodie's Aladdin's Cave with an impressive range of good quality hard-to-find products filling every square foot of the little chattel house. According to Sarah who owns and runs the shop with her friendly staff, the range of items stocked evolves constantly as demand changes.
As customers ask for new products, gourmet gift baskets or the latest labels The Gourmet Shop delivers. As a family run business they pride themselves on being responsive. The Gourmet Shop promises "if we don't have what you're looking for we will get it. Don't hesitate to ask".

---
When you're next in Barbados and you're looking for a favourite food item or a little indulgence, we suggest you pop along and take a look around. In the meantime you can find our more by visiting their website.
If you are planning a stay in Holetown, be sure to check all our best villas and apartments in the area.
---