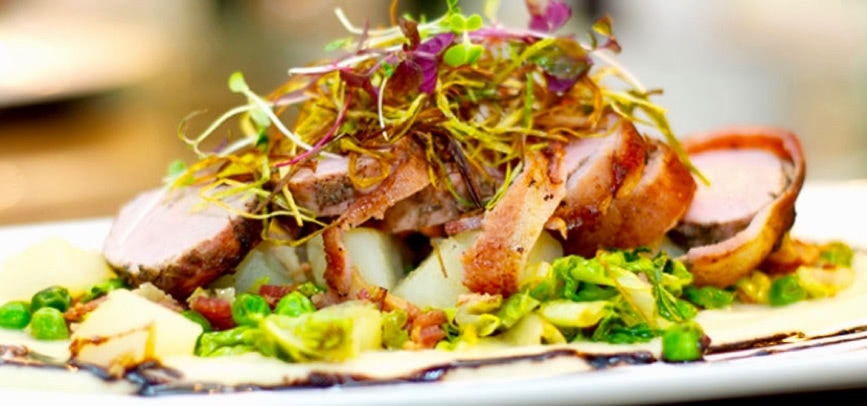 An Evening at The Tides Restaurant in Holetown, Barbados
If you push me to name my favourite restaurant in Barbados, I would give it just a few moments consideration and then reaffirm my loyalty to The Tides Restaurnt in Holetown.
The Tides Barbados was one of the first fine dining restaurants we visited on the island and over the years, as other restaurants have gone in and out of favour, The Tides has remained consistently brilliant. We have never had a poor meal there and we have never received anything other than perfect service – attentive but not overbearing, friendly but not over familiar.


---
The setting is wonderful – it is an open and airy oceanfront restaurant with mature trees forming part of the structure of the building where some of the nicest tables overlook the sea (an area known as the tree house). For many years, the only possible criticism was the slightly uncomfortable wooden-backed chairs but these were recently replaced and the new plush seating encourages you to linger a little longer for coffee.
The Tides Barbados Menu
The menu is very varied with a wide range of fresh fish dishes of course but also featuring pork, lamb and beef prepared with meticulous care. Chef/proprietor Guy Beasley was classically French trained by the Roux brothers and he strongly believes that his dishes should be visually pleasing as well as delicious to eat. They are.
They offer various types of menus: À La Carte, Sunday Lunch, a Prix Fix Lunch Menu with 2 or 3 courses, as well as a Prix Fixe Dinner Menu with 3 courses. You can see all Tides menus here.

---
I recommend arriving a little early for an aperitif in the bar before dinner. The bar doubles up as an art gallery with many local artists on display and there are also items of local craft jewellery for sale.

If you know that you will want to dine at The Tides during your villa holiday in Barbados, please do book ahead – particularly if you would like a waterside table or have a large party. Please take a look at The Tides website and book online or call us and we would be pleased to make a reservation for you.
---