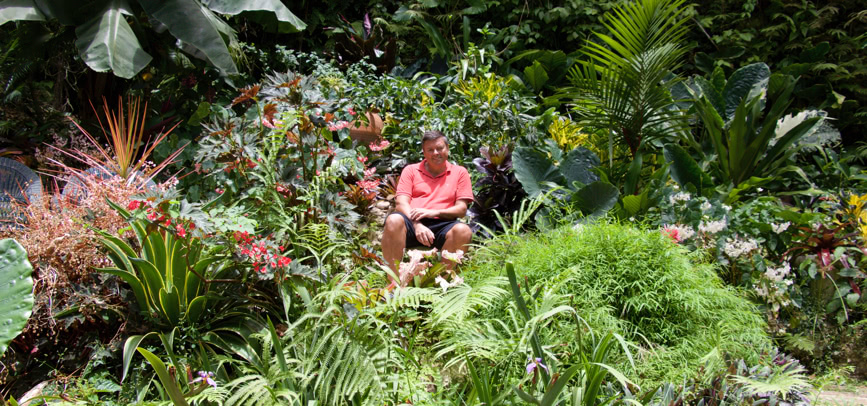 Hunte's Gardens, Barbados – The Most Enchanting Place on Earth?
Anthony Hunte describes Hunte's Gardens, in Barbados, as "the most enchanting place on Earth" and he also describes himself as a "legendary horticulturalist". Whether or not either of these claims could be challenged seems irrelevant. This is a wonderful place to visit in Barbados and is a great place to stop off on an afternoon out exploring the interior of the island.

Anthony's boast may be stretching things a little but there's no doubt that this place is indeed enchanting – a fairy-tale tropical garden planted in and around a 150 feet deep sinkhole, originally formed by a huge landslip.

He is a Barbadian who can trace his English ancestors back to the 1630s and this garden is his absolute passion. He took over the site in 1997 and spent two years planting before opening up the space to the public.
Today, Anthony is likely to greet you as you arrive and, if you wish, will show you around and explain everything.
Take a camera and take your time. Hunte's Garden isn't big but it is a place to linger.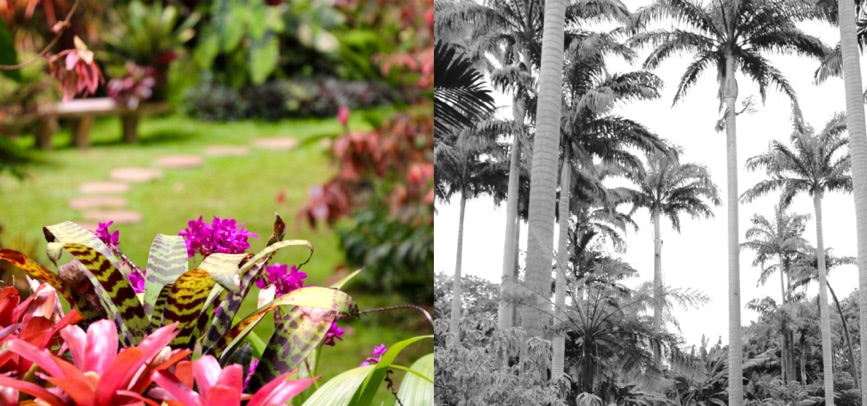 How's the visit to the gardens?
The setting for the garden is most unusual with plants tumbling down the slopes and tall (really very tall) palms launching themselves upwards from the bottom of the gully. Interconnected paths wind down from the top with occasional options to turn left or right.
At each 'wrong turn' you find yourself at a different private corner of the garden with seating and shade. Stop, relax and take in the surroundings as humming birds and bananaquits dart around to the accompaniment of classical music, which is piped all around.
If you like this kind of activities, have a look at the Visit to Barbados Wildlife Reserve.
How to get to Hunte's Gardens, Barbados?
Travelling to the middle of the island of Barbados doesn't take long – perhaps 30 to 40 minutes at most from any other part on the island. Here, at Castle Grant, St. Joseph, you will find Hunte's Gardens.
You can see the map of the island and the location of all our villas and apartments here.
Entry and Opening Times
Entry costs BDS$40 (US $20) and the garden is open 7 days a week (including Bank Holidays), from 10 am to 4 pm.

---