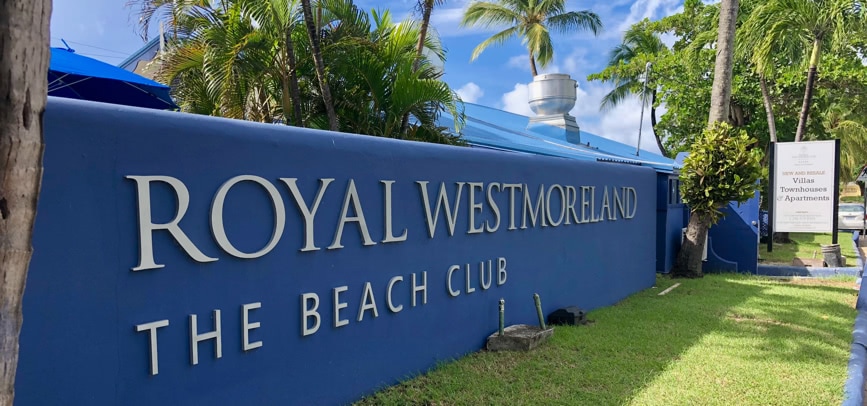 The Royal Westmoreland Beach Club at Mullins
Over the years, the large wooden building that overlooks Mullins Beach, has housed a number of different bars and restaurants. The building is owned by Royal Westmoreland but over time, they have either chosen to allow others to lease the premises and run it for the benefit of Royal Westmoreland members and other visitors or run it themselves for the benefit of Royal Westmoreland members only.
In 2013, the building became the home of Mullins Bar, which soon became one of the most popular spots on the island with a great mix of members and non-members, enjoying good food, free-flowing drinks and regular live music. Five years later, with the end of the lease, Royal Westmoreland became self-run and reverted to a members-only establishment - much to the disappointment of non-members and members alike as the buzzy atmosphere was lost completely and empty tables became a much more familiar sight.

---
The opening of the Sea Shed restaurant a few steps further up the beach added insult to injury, becoming the go-to spot for the best food and most welcoming atmosphere. Royal Westmoreland eventually responded by re-admitting non-members and by taking on the well-known local chef, Larry Rogers (ex-Cin Cin) and the restaurant here is now excellent.
If you stay at most properties on the Royal Westmoreland estate, your stay will entitle you to free access to the Beach Club at Mullins with a free shuttle service and free access to sun beds on the beach. You may also have access to the Beach Club if you are staying in one of the properties at Mullins Bay as many of the properties here have enjoyed Royal Westmoreland membership for some time.

---
For current Royal Westmoreland Beach Club opening times and to make a reservation call +1 (246) 422–2044 and you can find a sample menu here

Some villas and apartments that you might like to consider within walking distance of the Royal Westmoreland Beach Club include:
Mullins Bay 19 - Happy Returns
---