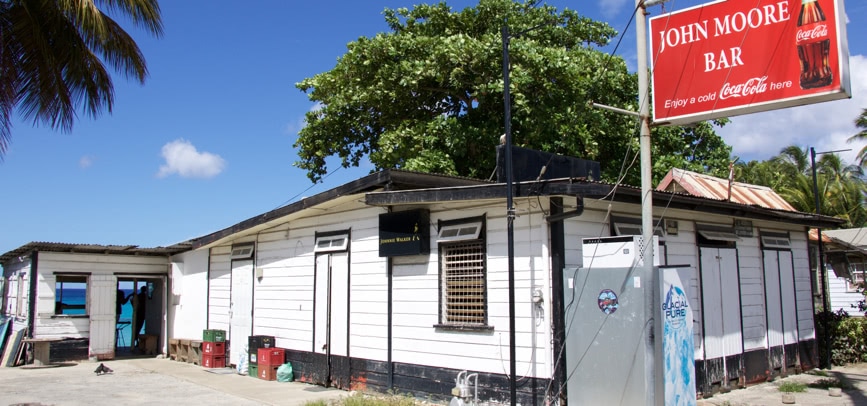 The True Spirit of Barbados: Our Favourite Local Rum Shops
The Rum Shop is to Barbados as the pub is to Great Britain. For over 300 years, the rum shop has been at the centre of local community life – a place to meet and put the world to rights as well as a place to drink, eat and often buy local groceries!
Most estimates suggest there are around 1,500 rum shops on the island of Barbados – that's 9 rum shops for each of the island's 166 square miles. Rum shops tend to be tiny bars attached to an owner's home and they often serve simple food as well as drinks. If you are looking to eat traditional local food at reasonable prices, look no further. Drinks aren't limited to rum of course but don't be surprised if you are sold a full bottle of rum to last you the evening and to share with friends of course.


---
Where to find the Best Rum Shops in Barbados?
Rum shops are difficult to miss as they are usually brightly coloured and sponsored by local drinks brands with Banks Brewery the most prominent.
Chris' Place Bar & Variety at Rock Dundo
We often pop into Chris' Place Bar & Variety at Rock Dundo on the road up the hill from Gibbs Beach (and Banks sponsored). Chris offers the warmest of welcomes and serves great food at a great price. Friday evening is 'ribs night' and it is worth booking ahead, particularly if you want to sit at the table out on the deck. As well as the fantastic ribs, you'll be offered options of today's 'catch' or chicken, all served with rice or chips.
Address: Rock Dundo, Barbados
John Moore Bar
Nearby, on the coast at Weston is the John Moore Bar. This is perfectly situated near to the fish market and has a great local vibe with a fantastic position on the beach under the palms. The Fisherman's Pub, just up the coast in Speightstown serves a good choice of local food, which you can enjoy on the deck overlooking the sea.
Address: Hwy 1B, Barbados
Nigel Benn Aunty Bar
Further afield at Baxters, St Andrew Parish is a popular little bar called Nigel Benn Aunty Bar. The world champion middleweight boxer had Barbadian roots and his engaging aunty Lucille isn't shy of mentioning the family connection!
Address: 7C6G+6G4, Greenland, Barbados
We also recommend the Little Bristol Bar, in Speightstown.

---
Whether you're on a mission to find a refreshing beer, feel like challenging the locals to a game of dominoes or just fancy some simple local food, call in at a rum shop and discover a flavour of the real Barbados.
---